Feature:
Single Head Chamfering Machine
1. Semi-automatic precise chamfering machine, manual feeding, automatic clamping and automatic driving and reversing machine.
2. The clamp mould and cutter head are exquisitely designed to ensure the center line of processed object and cutter head will not be changed.
3. The processing of outer angle and inner angle at tube end and the end surface can be finished uniformly in one time.
4. The speed can be changed by changing the belt pulley to adapt to different metal material and ensure the longest service life of cutter.
50DT Single Head Chamfering Machine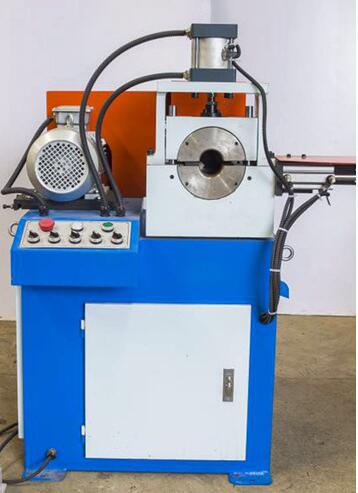 Standard cutter head application range is Φ15-50mm

1.

One piece standard cutter head
80DT Single Head Chamfering Machine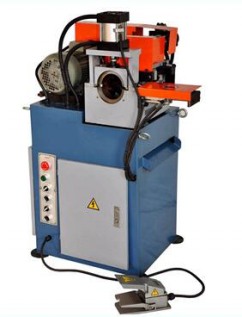 Standard cutter head application range is Φ20-80mm

1.

One piece standard cutter head